Edna A. Rice
President
Edna Rice, who is considered the world's most accomplished transportation recruiter, began recruiting in 1985 when she opened a new office as a working manager for Management Recruiters in Ventura, CA. In 1986, she was recruited to manage another office for this company in Houston, TX. At the time, Houston was amid an oil and gas downward spiral. With hard work and determination, she successfully expanded the office nationally, diversifying into other industries, which resulted in a profitable business for the first time in years.
Quite by accident, she suddenly found herself recruiting and quickly filling four, open positions for a railroad, after which she continued to partner with many more rail-related companies. Since that time, she has never lacked for work in this industry. In 1988, she started Edna A. Rice Executive Recruiters, broadening her company globally in all areas of rail, transportation, and mobility.
Her team collectively offers 50+ years recruiting expertise, seeking, identifying, and landing the "purple squirrels," a term used by recruiters when searching for the very best talent for any given job. Each recruiter strives to stay relevant by participating in industry educational programs, reading current news, and continuously having conversations with industry insiders.
Edna's team supports a wide array of industry associations, organizations, and agencies through sponsorships, attendance, and volunteerism each year. We take full advantage of the in-person opportunities to personally meet with clients and candidates. Feel free to reach out to Edna via email or phone to get started on your next critical search.
---
Lisa Birnbaum
Executive Recruiter
Lisa moved to Houston in 2005 and joined Edna A. Rice, Executive Recruiters shortly thereafter in 2006. She had been recruiting with a national search firm, but decided she wanted to be able to put a more personal touch on her recruiting. She has been with Edna Rice since then. Lisa and her husband moved to Pensacola Beach, Florida in 2022.
Lisa has worked on and placed a variety of transit and freight railroad management positions including many CEO's, COO's, and General Managers. She has also placed a VP of Commuter Rail, Program and Project Managers (civil, electrical, and mechanical), an Assistant Director – maintenance of equipment, Manager of Contracts & Procurement, Manager of Operating Practices, Project Control Manager, Sales Managers, National Rail Director, Rail Engineer, Transportation Planner, Traffic Engineer, and a Director of Mainline Business Segment. She has also worked on several logistics positions in the chemical and oil & gas industries including a Distribution Manager, Fueling Manager, General Manager (locomotive fuels), Transportation Analyst and a Customer Service Manager.
Lisa's father was in the military, so she has lived in all parts of the country and in Germany. She still loves traveling, but she is enjoying her new home in Pensacola, although she misses Houston. She has a husband, a daughter who is working in Wilmington, NC, a son-in-law who is a Captain in the Marines at Camp Lejeune, and a son who works in cyber security in College Station, Texas. Lisa received her B.S. from LSU and her M.B.A. from Loyola University. Lisa had the pleasure of having the New Orleans Public Belt Railroad as a client when she lived in New Orleans, so she already knew how great railroad employees were to work with. She loves specializing in the railroad and transportation niche!
Since 2006, Lisa has thrived on helping her clients and candidates find the best fit! She looks forward to meeting you at industry events such as NRC, ASLRRA, APTA Rail and AREMA this year. If you need help filling a position or finding your next opportunity, call or email her. If it's more convenient for you to contact her after business hours, feel free to call her on her cell.
---
Tim Lopas
Executive Recruiter
Tim Lopas joined Edna A. Rice Executive Recruiters in 2014. He brought a comprehensive, unique, and well-rounded perspective to his recruiting practice, leading to effective long-term placements for his clients and candidates. His ability to connect with and understand people at all levels makes him very a very valuable resource. During his tenure with Edna Rice, Tim has proven to be one of the top leading Executive Recruiters. He has studied all aspects of the Rail and Transportation Industry and has become an industry expert. His placements range from mid-level Production Managers to C-Suite Executives.
Prior to joining Edna Rice, Tim spent twenty-five years in Hotel Management and Workforce Development. With a background in Hospitality Management and Workforce Career Development, he cultivated his ability to be very diverse in his recruiting career. He studied Hospitality Management at the University of Houston. He also sees his past training as a Certified Workforce Expert and The Seven Habits of Highly Effective People as cornerstones of his background.
He takes pride in being genuine, honest, and goal oriented. He acts as a trusted resource, and he enjoys working with his clients and candidates to assist them in achieving their goals. He will take on your most challenging search at any time. Making people's lives better through business is his ultimate goal and career reward.
When not recruiting, Tim enjoys fishing the Texas gulf coast, everything that involves the outdoors, cooking, and watching movies. He takes pride in spending time with his daughters, helping them achieve their educational and personal goals.
Give Tim a call to see how he can make your life better through business today.
---
Debbie Taylor
Executive Recruiter
Debbie Taylor Debbie is an expert rail, transportation and mobility executive recruiter/head-hunter, passionate business professional, and entrepreneur. She has had great success helping organizations grow by bringing to the table front-line expertise and leadership from large corporate structures, investor-funded start-ups, and professional service organizations. In addition, she provides insight to teams by leveraging experience as an Ad Hoc faculty member at major universities, in community leadership positions and has worked on six different continents.
Debbie, a life-long learner, earned her B.S., Marketing from Miami University in Oxford, Ohio, and her MBA from Loyola University in Chicago. Additionally, she draws on her twenty-five years' experience leading organizations and her deep network of relationships across the country to help her clients identify and attract current and next generation leaders.
Debbie's clients include manufacturing, technology, private equity, finance organizations, shippers, engineering and infrastructure firms, services companies, railroads, transit operators and many, many more. While most of her work is helping North American companies, Debbie has many international clients.
Debbie and her husband have four grown children who are now pursuing each of their individual dreams. As a family they enjoy adventure travel, the outdoors, reading and sailing to remote places on the globe.
Call Debbie to brainstorm your hiring needs. She always loves a challenge!
---
Julie Hall
Executive Recruiter
Julie is a seasoned executive with a 30+ year background in multiple service industries. Her experience has allowed her to work with individuals at all levels within a variety of industries such as hospitality, oil & gas, rail, transportation, mining, manufacturing, supply chain/logistics, real estate, healthcare, and financial services.
As a true headhunter, Julie enjoys partnering with hiring managers to build their teams with people who add value and are considered best-in-class at what they do or are up and coming stars. She continually focuses on building relationships and growing her network. Candidates appreciate Julie's ability to confidentially communicate and guide them to new opportunities, knowing she will continue with them through the transition process.
Julie graduated from the University of Houston in 1990, with a BS in Hotel and Restaurant Management. Originally from Indiana, she moved to Texas in 1982. Prior to joining Edna Rice, she started her own successful business focusing on helping her clients with organization and downsizing. She has one daughter who attends Texas A&M University. She is an avid reader, and enjoys traveling, gardening, bicycling, fishing, golfing, home projects, keeping up with current events and volunteering within her church and community.
Reach out to Julie directly to discuss how she can assist you in filling open positions at your company: mobile (713) 594-6500 or email julie@ednarice.com.
---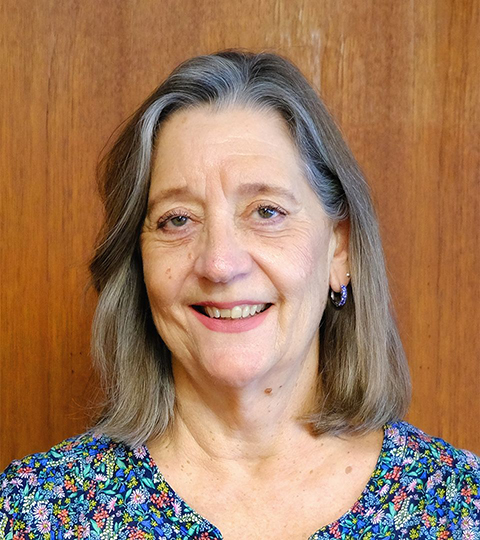 Jackie Sullivan
Research Assistant
Jackie came to work for Edna A. Rice, Executive Recruiters in September of 2012. She was born and raised in Houston, Texas. She worked for the Kerr-McGee Refining Corp. (KMRC) for 17 years, spending 13 of those in the Human Resource Department recruiting the administrative staff, professionals, and third level managers.
KMRC closed their Houston division in 1995. Jackie then went to work for Browning Ferris Industries (BFI) in 1997, where she worked for 13 years. BFI merged with Allied Waste Industries in 1999 and then again with Republic Waste Industries in 2008. Jackie worked as a broker/national account representative until her job was eliminated in 2010.
Jackie loves the outdoors, wade fishing in the Gulf of Mexico, gardening, cooking, and watching the Astros play baseball.
---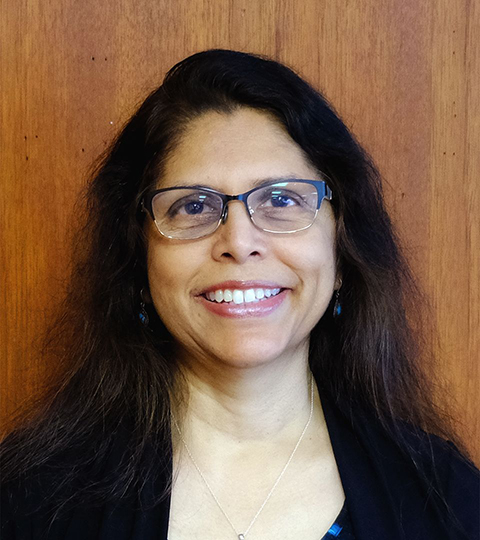 Chandra De
Research Assistant
Chandra De has been with Edna Rice Executive Recruiters, Inc. since May 2018. She earned her MBA in Management Information Systems from the Bauer College of Business at the University of Houston, after which she worked at Shell Oil Company as a Systems Analyst.
She lives in Bellaire, TX, with her husband and two children. Outside of work, she enjoys gardening, beading, and quilting. She is also involved in several community organizations as an active volunteer and event coordinator.
---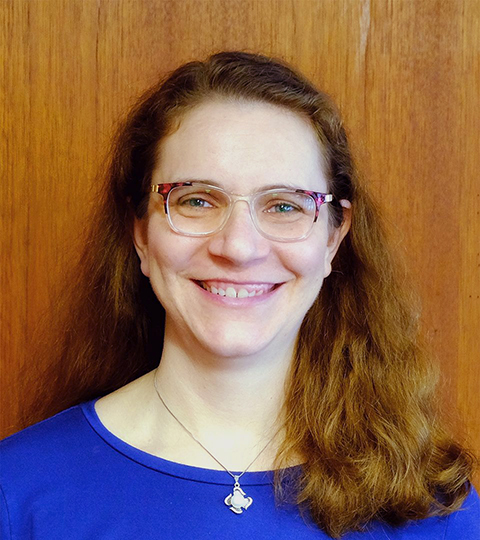 Amy Roch
President's Assistant
Amy Roch began working at Edna Rice Executive Recruiters, Inc., in March 2017.
Along with her role at Edna Rice Executive Recruiters, she is a Music Teacher at a local private day school. Amy earned a Bachelor of Arts degree in Business from Texas Lutheran University and began work at the Harris County Civil Service Commission in 2002 as the Assistant Director. She taught music at two local elementary schools for 4 years.
Amy is married with two children. She is most happy when she is spending time with her family.